We are the enterprise producing technical items on the basis of rubber mixes, silicones and polyurethanes. We also provide service in the field of production and recovery of steel shafts with material coverages mentioned above.
Our general aim is to achieve perfection and obtain the most durable and effective products of the highest quality in connection with flexible time of realization adjusted to the customer.
Implementation of quality management system influenced the effectiveness of production as well as the activity of a company as a whole. The first quality management system certification procedure took place in 2009.
We do every effort to develop and to enforce our position on the rubber manufacturing market by:
adjustment of organizational structure to effective managing and control of production process
achieving new sale markets and customers
improvement of Customers service
comprehensive offer of high quality
improvement and implementation of new technologies and production processes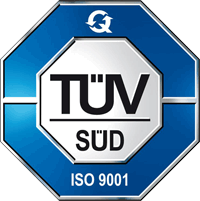 We make our commitment to fulfill requirements determined by ISO 9001:2008 standard and by Quality Register and we do best to improve our Management System.